Meet the Executive Leadership Team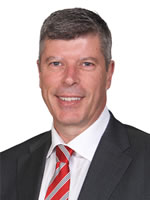 Mark Garrick
Managing Principal
Mark has extensive experience in all facets of financial markets and debt capital raising attained throughout his 30+ years in financial markets. Having previously held the positions of Global Head of Loan Syndications & Agency and Global Head of Capital Markets at National Australia Bank, Mark now applies these skills and expertise to advising clients on the best capital solutions for their business.
Tony Krohn
Managing Principal
Tony is an experienced financial markets practitioner with over 30 years' experience in treasury, portfolio management, risk management, advisory and securitisation businesses. Tony has extensive experience in advising clients in all facets of debt financing and treasury operations.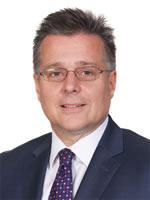 Mark Adams
Managing Principal
Mark has in excess of 30 years' experience in the finance industry, principally involved in working with corporate clients to optimise capital structures through advising, structuring and executing debt and equity-linked capital raisings in a wide range of formats and markets around the world.
Paul Bartlett
Managing Principal
Paul has in excess of 30 years' of experience in the banking and finance industry, including expertise in global markets, investment banking, corporate finance, private equity as well as payments and cash management products. Paul's extensive strategic and hands-on expertise proves valuable for all clients who are seeking to optimise the structure of their debt financings.